Dec 10, 2021 03:36 AM Central
Pink Owls Consultancy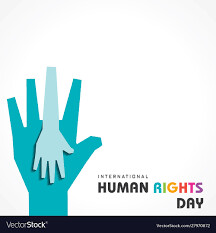 Today is the UN International Day for Human Rights.
What are human rights?
In our current age, talk about 'personal rights' is so often intertwined with human rights. Making them appear synonymous.
But the 5 human rights are basic rights that SHOULD belong to EVERYONE. No matter where you come from: the right to life and liberty, freedom from slavery and torture, freedom of opinion and expression, the right to work and education.
On the other hand, personal rights come with responsibilities, choices and investment of time, effort and priority.
And here's the good news…this puts so many of these opportunities into our own hands.
So, here is one of my top 5…the right to FEEL well, BE well and ENJOY my days. A promise that in my 60s is more challenging!
🦉EXERCISE. For the last two years I have committed to Pilates 3 times per week. Every week.
🦉FRESH AIR. I got dog. A gorgeous Labradoodle, Theo, who I walk 5 times per week.
🦉FOOD. I had to make some changes to what I ate and how I ate. I am a picker by preference!
🦉WATER. Increasing my water intake was a big challenge.
🦉VITAMINS & MINERALS. I found out what was missing from my system before finding ways to add to my diet or intake.
🦉MEDICAL ADVICE. I committed to regular visits to my doctor including following through on tests and treatment.
🦉REST. I have always been a high energy, task-focused person but I wanted to add and enjoy days or seasons of rest. I even bought a new adjustable bed. It's been a revelation!
And now, two years down the track, I feel stronger and more physically able than I have for decades. I can't control everything that happens in the 'sniper years' but I can take up my personal right to enjoy my days. And it's working!
💃🏻💃🏻💃🏻